Your home is the biggest investment you will make for the comfort and protection of your family. There is a lot to worry about and take care of in your home. It can be overwhelming! This is just one reason that we have created our Combo Club — a plan to ensure that your HVAC and plumbing systems receive the proper maintenance they need to be up and running when you need them — all of the time.
With San Antonio's blistering summers, the number one killer of air conditioners is a lack of maintenance. During San Antonio's mild winters, a problem with your heating system can be uncomfortable and a health hazard for you and your family. But with just two short visits per year, you can play it safe and extend the life of your systems for only $25 per month. Here's what's included in your Combo Club membership.
All-Inclusive Annual Maintenance
One year parts warranty, excluding labor

Two (2) seasonal tune-ups per year — one for air conditioning and one for heating

One (1) total whole home plumbing inspection

Combo Club priority service within 24 hours

Combo Club free service calls (during normal business hours)

10% off of air purification and air quality products

10% off of repairs

Combo Club reduced-rate emergency service calls – weekdays (

$99

$49 after 7 p.m.) & weekends (

$199

$99)

$25 per year in credit towards any equipment replacement
When your certified tech comes to your home twice per year, your 18-point tune-up includes but is not limited to:
Check of refrigerant level

Inspection of the condenser fan motor

Check contactor points

Clean/replace standard air filter

Check the squirrel cage

Check of thermostat for proper calibration

Conduct a full energy audit of the A/C system

Check low-voltage wiring

Check the disconnect box

Tighten all electrical connections

Check compressor

Check evaporator fan motor

Inspect condenser coil

Check temperature drop at coil

Check fan relay

Inspect plenum

Check breakers

Wash the outdoor condenser coils

Total Home Plumbing Inspection
Your yearly total home plumbing inspection includes but is not limited to:
Sinks, faucets, and drains – Check that faucets all are running freely and the water is draining rapidly.

Toilet, tubs, and showers – Check that all toilets flush and fill properly and the shower heads spray freely with no leaks.

10-point water heater tune-up – Drain and flush tank water heater to remove sediment, make sure it is working properly with no leaks and that temperature is set correctly.
Plenty of homeowners try to save a little now by skipping the routine maintenance for plumbing and HVAC systems and hoping that nothing major goes wrong. Maintenance is a small investment that helps you save money, breathe clean air, live in a safer environment, and have peace of mind. It is well worth it.
By spending a little on routine maintenance, you'll save money in a bunch of ways. For example.
Avoid expensive major repairs

Lower your energy bills

Increase the lifespan of your systems

Added protection when under warranty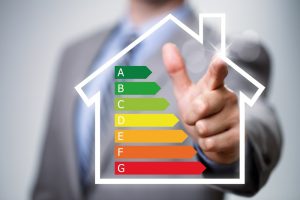 This is like getting an oil change for your car. It keeps your vehicle running as it should and greatly lessens the chances of having a major breakdown. It also makes a big difference in how your system performs. The U.S. Department of Energy has estimated that you could save up to 30 percent on your energy bill. In addition, extending the lifespan of your system means you won't have an expensive HVAC or plumbing replacements as frequently. That can mean a difference of thousands of dollars while you own your home. Another bonus is that having maintenance done can keep you under warranty which will come in handy if something does go wrong.
Air quality impacts the health of you and your family. Airborne pollutants are significantly higher inside your home than outside. This can help everyone live healthier, but is even more vital for people with respiratory issues. This is due to allergens like pollen, dust mites, pet dander, and mold. Cleaning the ducts in your home often helps eliminate these from your home. Inspections of your plumbing helps too. Even a small leak can lead to mold and mildew that ruins the air quality in your home.
Comfort is a big deal in your home. You depend on your HVAC system to keep you comfortable no matter what season it is. It is something that people tend to take for granted — until something goes wrong. Nobody wants to arrive home in the middle of winter to find that frigid air is blowing into their home. This goes for your plumbing too. You may not notice it until it quits working. And when that happens, nobody is comfortable! Maintenance ensures that this is very unlikely to happen.
Regular inspections help to ensure that your pipes drain as they should. Without these checks, there is a high likelihood that eventually the pipes will become clogged and rusty. Then it is just a matter of time until you've got a water leak, broken pipe, and a disaster in your home.
Your home environment is made up of systems that work together to provide comfort and safety. Here's one example. If your heat isn't working properly, you may end up with frozen pipes. Frozen pipes can become burst pipes and cause thousands of dollars worth of damage to your home and belongings. Maintenance can help prevent situations like this from happening. Plus, you'll reduce the risk of other safety hazards like carbon monoxide and mold. 
An added benefit of keeping your systems running smoothly is that it can be good for the environment too. Well maintained HVAC systems consume a lot less fuel, which is good for everyone. Another way to help is with a programmable thermostat. Give us a call to learn more about how that helps you and your environment.
Join The Caliente Combo Club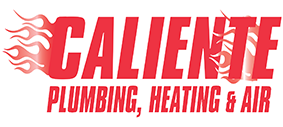 Some people have the know-how to maintain their HVAC and plumbing systems on their own. Most people don't. We are here to help! We are available 24 hours a day, 7 days a week for emergency services. We provide friendly services and quick solutions. Contact us through our Facebook page or call (210) 330-3000 to sign up today to extend the life of your air Conditioning and heating units, check your plumbing, protect your family, and live in comfort with peace of mind!